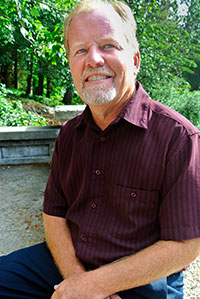 Jeff Works has had a distinguished career in financial management with a number of West Coast companies. He began his career as a CPA in the San Francisco office of Price Waterhouse & Co., an international accounting and consulting firm. Upon leaving public accounting, Jeff joined Cetus Corporation, one of the first biotechnology companies established in the United States. During his eight years at Cetus, he rose to the position of Senior Vice President and Chief Financial Officer. In 1991, Jeff was instrumental in negotiating the sale of Cetus to Chiron Corporation for over $600 million. After the sale of Cetus, Jeff became the VP and CFO of Viagene, a startup biotechnology company in San Diego.
Negotiations
In this position at Viagene, he negotiated numerous corporate alliances, managed Viagene's IPO on NASDAQ in 1993, and oversaw the 1995 sale of the company for over $100 million. Jeff's next position was as CFO of another startup company, Angiotech Pharmaceuticals in Vancouver, Canada. While with Angiotech, he negotiated several business collaborations, private financing, and an IPO on the Toronto Stock Exchange in 1997. He left Angiotech in 1999 to focus full-time on his consulting practice in the US.
Entrepreneurship
In 2004, Jeff founded and oversaw the operations of a Bend, Oregon, drive-through coffee business, which he sold in 2007. Currently, Jeff is working with CFO Solutions–NW to provide financial expertise to small startup and emerging growth companies in Southern Oregon.
Credentials
Jeff has a BS in Economics from the University of California, Berkeley. He also has an MBA with specialties in accounting and taxation from the Haas School of Business (UC Berkeley). He was a CPA in California for over 20 years.
Community
Active in the local community, Jeff currently serves on the boards of the Grace Christian Schools Foundation, the Medford Hospital Facilities Authority, the Mt. Ashland Association, and the Medford Urban Renewal Agency Budget Committee. Jeff is married with three adult children and has lived in the Rogue Valley for nearly two decades.