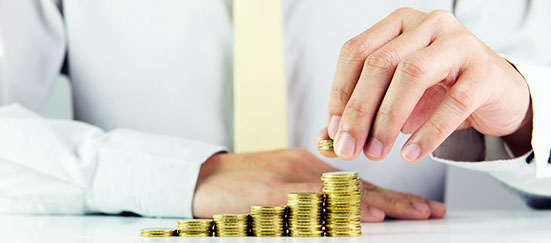 Increase Your Cash Flow
If a business runs out of cash and is unable to obtain new finance, it will become insolvent. It is no excuse for management to claim they didn't see a cash flow crisis coming.
In business, "cash is king." Cash flow is the life-blood of all businesses—particularly startups and small enterprises. Therefore, it is essential that management forecast (predict) what is going to happen to cash flow to ensure the business has enough to survive.
Establish strategic goals and metrics with comparisons of multiple ratios to industry peers and financial institution lending guidelines.
Provide forecasts each year to recalibrate revenue and expenses. Includes in-depth financial review with owner/manager.
Understand and plan for funding needs or expansion capacity through detailed forecasting, aligning your business revenue with expected expenditures. Forecast includes a rolling 12-month forecast with comparison of forecast to actual results. Also provided are both the income statement cash flow and balance sheet changes that impact cash flow, including planning for equity draws, loan payments, capital expenditures, working capital needs, line of credit changes, and expansion plans.
An eye-opening experience, reviewing your financial results visually can help you make the most informed decisions moving forward.